The Reality Of It All
Many others offer services with empty promises. For Example: A sensual or full body massage performed by super models. Many in our field excel then expand and are too big, busy and loose that personal touch. Their Therapists perform a cattle parade and distinguished gents like yourselves are left by the way side. You are rushed by clock watchers and handed unhygienic towels if any after they've tickled your back and given you a sub-standard happy ending, no giving a care as to whether you are satisfied or if you will be back. We would never want you to leave feeling undervalued or unsatisfied! Some use those unsavoury words, "Pelvic Release" as though you are just another task on the production line.
Our Personal Touch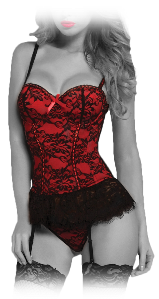 I have an abundance of experience in this field of relaxation and restoration. It allows me insight as to why gents visit and what the session should entail. With us there are no empty promises, broken trusts and misconceptions. You are well informed prior to your booking and nothing extra, nothing less needs to be entertained.
Everyone needs to take time out once in a while to recharge our senses and energies. Time out to be spoilt, romanced, pampered and to indulge in some well-deserved TLC. If you are hygienic, kind and considerate then ours is the resting haven you are looking for. Your safety, hygiene, discretion and overall comfort is a priority. Therapists in sexy lingerie, with lovely appealing assets. Our therapists are trained in the art of massage, sensuality and naughtiness. We have the ability to read your needs, when to be gentle and when to turn up the heat. We are aware of the inadequacy of delivering on TLC and the lack of intimacy and care that exist in this field. We pride ourselves on being above and beyond the normal therapeutic inadequacies.