Fee Structure
R500 for a 30 Minute session
R600 for a 45 Minute session
R800 for a 60 Minute session
R1000 for a 90 Minute session
"Our fees are Premium rates as quality comes with a price tag"

Bookings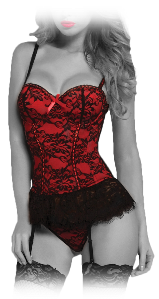 All Bookings Are Strictly by Appointment Only. This allows us to control traffic flow and ensure your privacy. Removing the risk of running into anyone else.
10:30am till 10pm, Monday to Friday
10am till 4pm, Saturdays and Public Holidays
We do not operate on Sundays
Our Therapists are eager to please and enthusiastic about what they do. We deliver a professional service with class and elegance in the hopes that our clientele will leave satisfied, relaxed and rejuvenated. They have excellent hygiene practices, using medical sprays to cleanse theirs hands and plinth before and after each session.
Light play and a hint of naughtiness to awaken your senses and set the mood. Your therapist with her experienced hands will guide the session, into a full body treat which includes an awesome foot massage in an unrushed manner.
During your massage to keep your attention there will be a hints of clean fun. Sensual release can be extended several times with special techniques to ensure prolonged pleasure. After you can enjoy a head massage and meridian stroking to gently bring you back to reality.
At GHQ Clinique we use a mixture of the best oils. With the understanding of the frustrations the technological world leaves imprinted in the muscles and on the skin. We are here to cleanse and rejuvenate you.
Your shirt will be hung as we run your shower. Large luxurious clean towels will be used to dry you. Seduction leading to a professional massage and a sensual experience. You are treated with respect as long as respect is reciprocated to your therapist and most important, we understand the essence of why you booked your session.
Thank you for your patronage and we do hope to see you again in the future.